Here is this week's Target Word Video Prayer. Thank you Philip for praying this week!
Today's TARGET WORD: PATH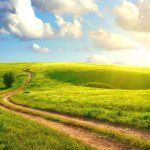 Post your comment below with your Scripture selection containing this week's word. Make sure to include translation if you use a version other than ESV.
Stay tuned, this week for our prayer time and other Scripture actions! Also please check back here so you can declare the scriptures each time someone posts.
Be Blessed!
---
Nuestra palabra de hoy es
CAMINO
Por favor comenta con su Escritura que contiene la palabra de hoy.
Regrese aqui para nuestra oracion y otras acciones de Escritura.
Bendiciones!